Residential Locksmith
Back To Our Services
Residential locksmith services are one of the first things that people look for when they move into a new neighborhood. The locks in your home represent the kind of security that you want to achieve at your residence. The standard home lock installed in most houses often requires an upgrade or repair. To perform these tasks, you need the expertise of a local locksmith who knows what's best for your residential security. At Locksmith Malibu, we provide this service to clients at an affordable rate so that they do not have to think twice about enhancing the security at their home.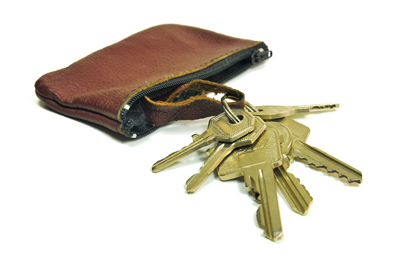 24 Hour Lock Service
Our Company is willing to cater to the needs of clients 24 hours a day, 365 days a year. Whether you are calling us at noon on a regular weekday or at midnight on a weekend, we will be there to respond to your emergency and get you the locksmith service that you are in need of. Our locksmiths have in depth training in the field and have years of experience under their bag. They are dedicated professionals who strive to attain customer satisfaction and provide long term security solutions for your home. It is our commitment to quality and consistency that puts us at the peak of our industry.
House Lockout Support
The house lockout is one of the biggest key and lock related problems that homeowners face. It can be a terrifying experience, not to mention one that can force you to spend the night outdoors. If you ever find yourself in such a situation, all you have to do is reach out to us and we will send over our locksmiths to make sure that you can regain entry to your own home.
Residential Lock Change by the Experts
Our locksmiths are experts at changing home locks. A change of locks is needed when you are in fear of a major breach of security. Sometimes, a change can be conducted as a precautionary measure as any alterations in the lock combination can make it far more difficult for intruders or burglars to break into your house. Since there are plenty of locks and entry systems in the market that are being developed with the latest technology in residential security, you could opt for a lock change if you feel that your security system requires an upgrade.
Professional Residential Lock Rekey Service
If you have lost your house keys, then your residential security can be in serious jeopardy. Under such circumstances, you should consider getting all the locks at your home rekeyed. It could be that your keys have simply been misplaced and have not fallen into the hands of someone who could cause harm to you or your property. However, there is no reason for you to take the chance. Choose our locksmiths to rekey your locks and you will be able to spend your days at home feeling much safer and more secure.
Contact Us for Residential Locksmith Service
If you think that your house needs better protection, give Locksmith Malibu a call. We will provide you with the best lock service at a price that won't even scratch your wallet.